I ordered the product on a Friday morning and it was proofed and shipped that same Friday in the afternoon, and the client was extremely happy to see them delivered on that Monday morning
Valerie Johnson
March 10, 2023
Honestly, every time I order from Overnight Bannerstand I am amazed at the product, speed and most of all the customer service. They consistently go above and beyond, do a phenomenal job, and on the rare instance that something needs to be corrected they instantly make it right, no excuses. It is so refreshing to work with a company that not only delivers on their promises, but consistently exceeds expectations. Everyone I've spoken to there is great, especially Matt Wiggins. Thanks, O.B. - I feel like I am working with a true partner rather than a vendor. Fabulous!
David Whiteman
March 10, 2023
Ran into a issue where our banners went missing for an major upcoming trade show. Overnight Bannerstand did exactly what their name states. I had a great looking banner within 24 hours. Just in time for the event. Thanks for the great work!
Maggie Gast
February 10, 2023
We've been happy with every order so far. The printing is quality, the product shows up on time, and they communicate well.
Mitch Higgins
February 8, 2023
Overnight Bannerstand is now my go-to for large format foamcore signs for conferences. I've used them several times and found the quality to be top-notch. Upload the files, select the shipping destination... and boom! Arrival at the conference in perfect condition.
The easiest way to order banner stands and to get them done amazing. It's true, get them your art files before noon and you can have it that day
Alex Pitts
August 30, 2022
I had the best experience with overnight banner stand. A different printing company had sent the wrong seating chart for my wedding just days before, and overnight Bannerstand sent me one within three days!!! We were so fortunate to have found them!
I can't say enough about this company. I was visually impressed with the work and the quality was what I expected. Haley emailed me because there was a problem with my picture I uploaded. She offered a resolution and told me if I responded by noon, there would be no delay in shipping. It was on time and the price was right. I will use them again.
A small sample of the many clients are proud to serve.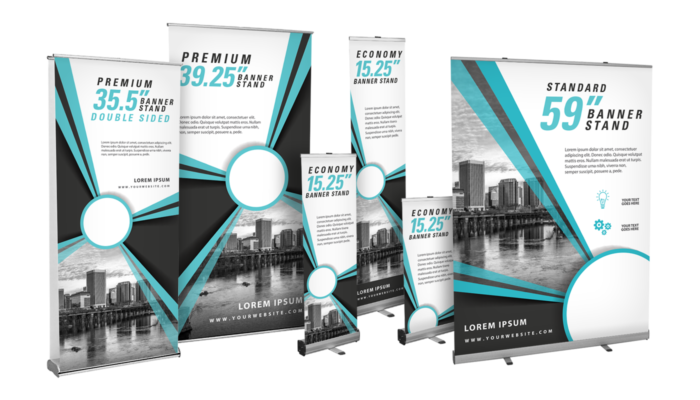 Are you looking for ways to boost your brand's visibility in a short amount of [...]
Read More